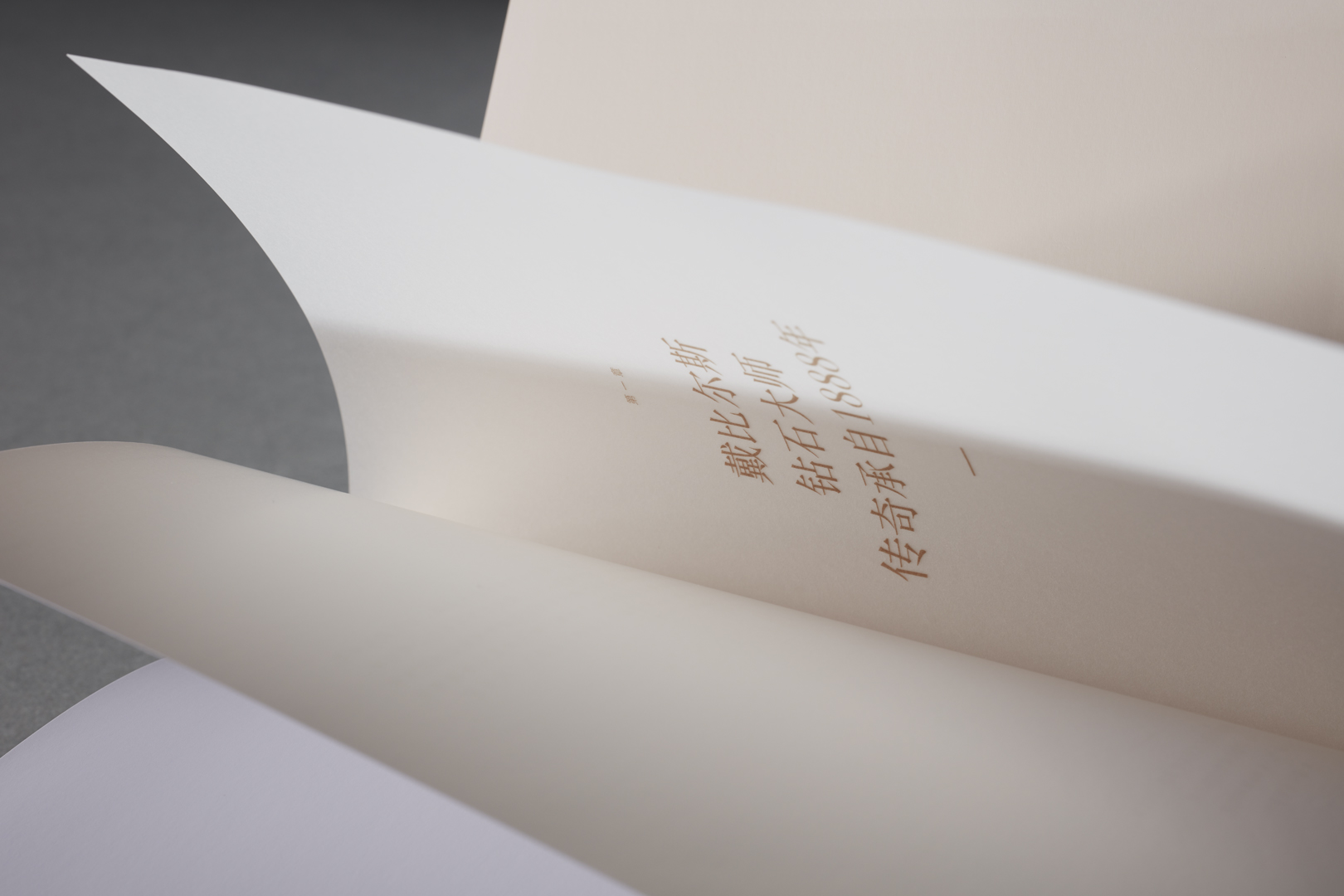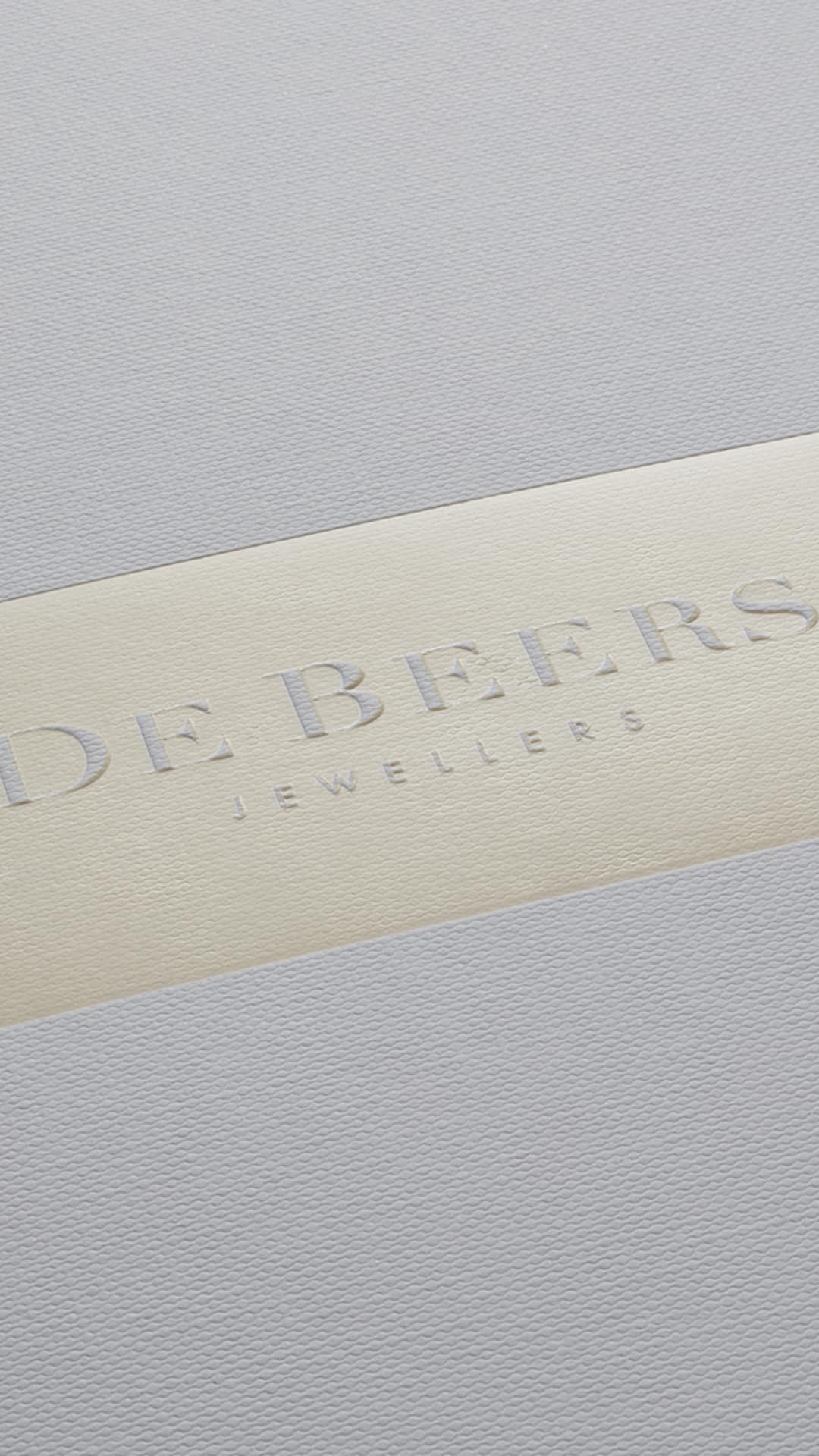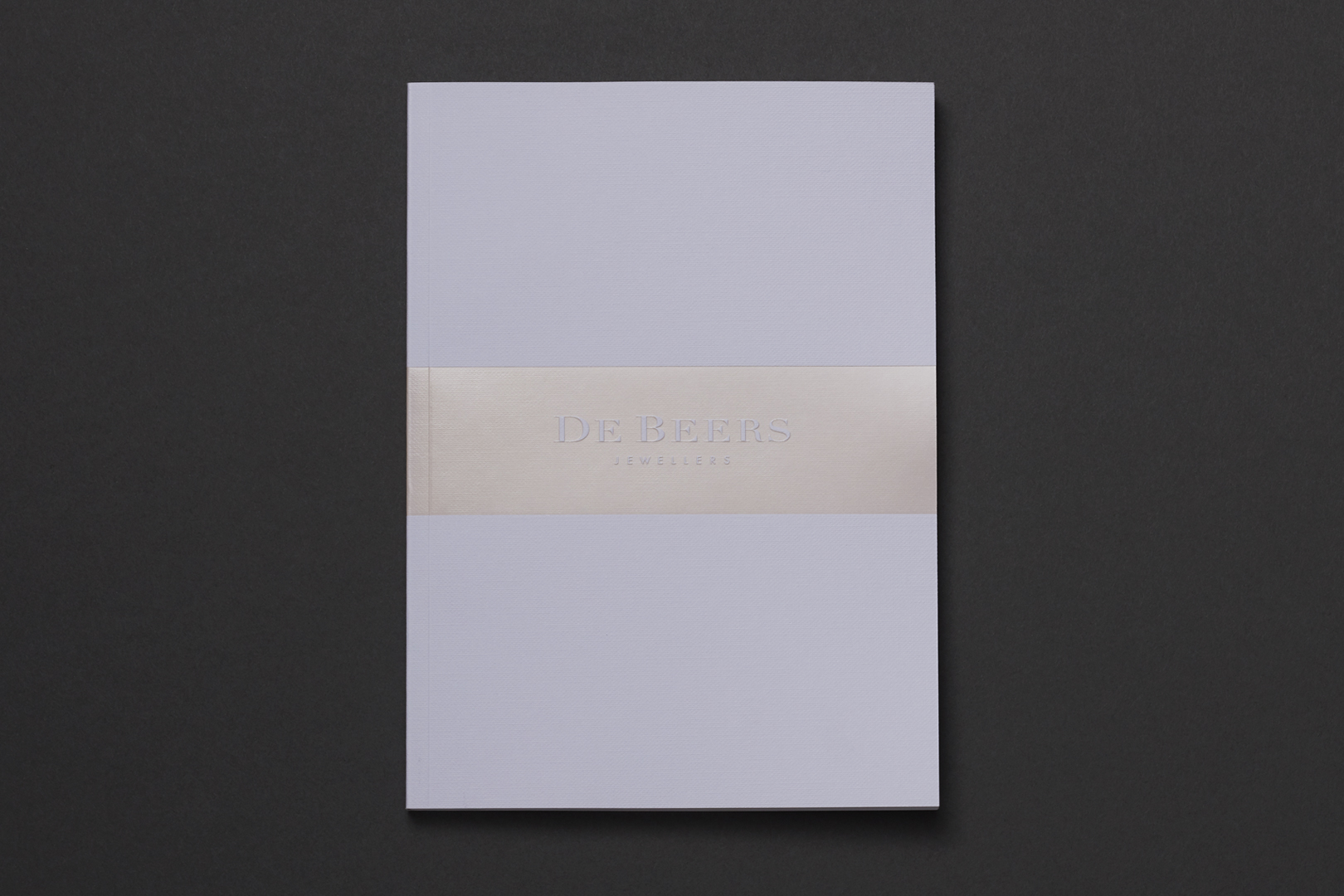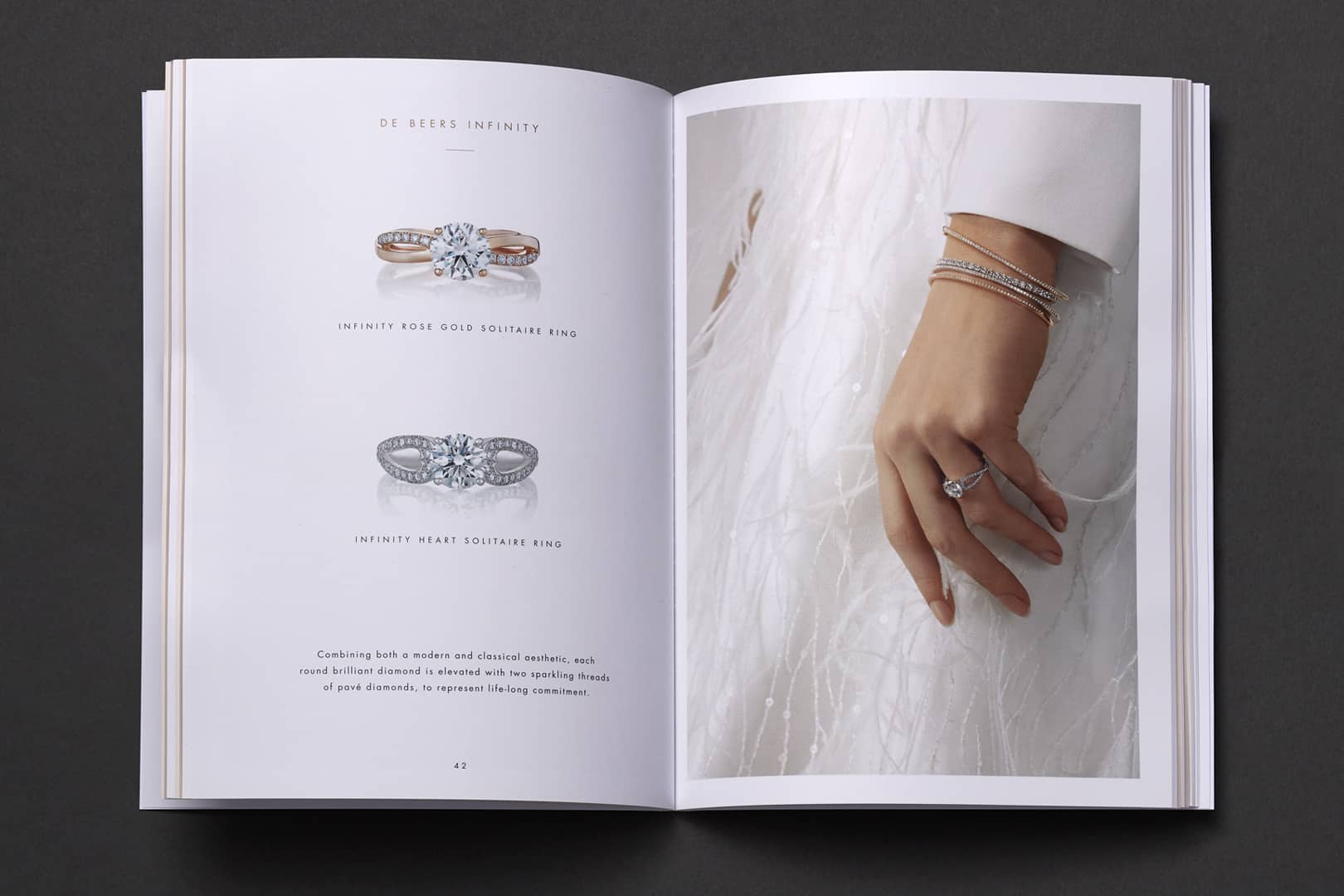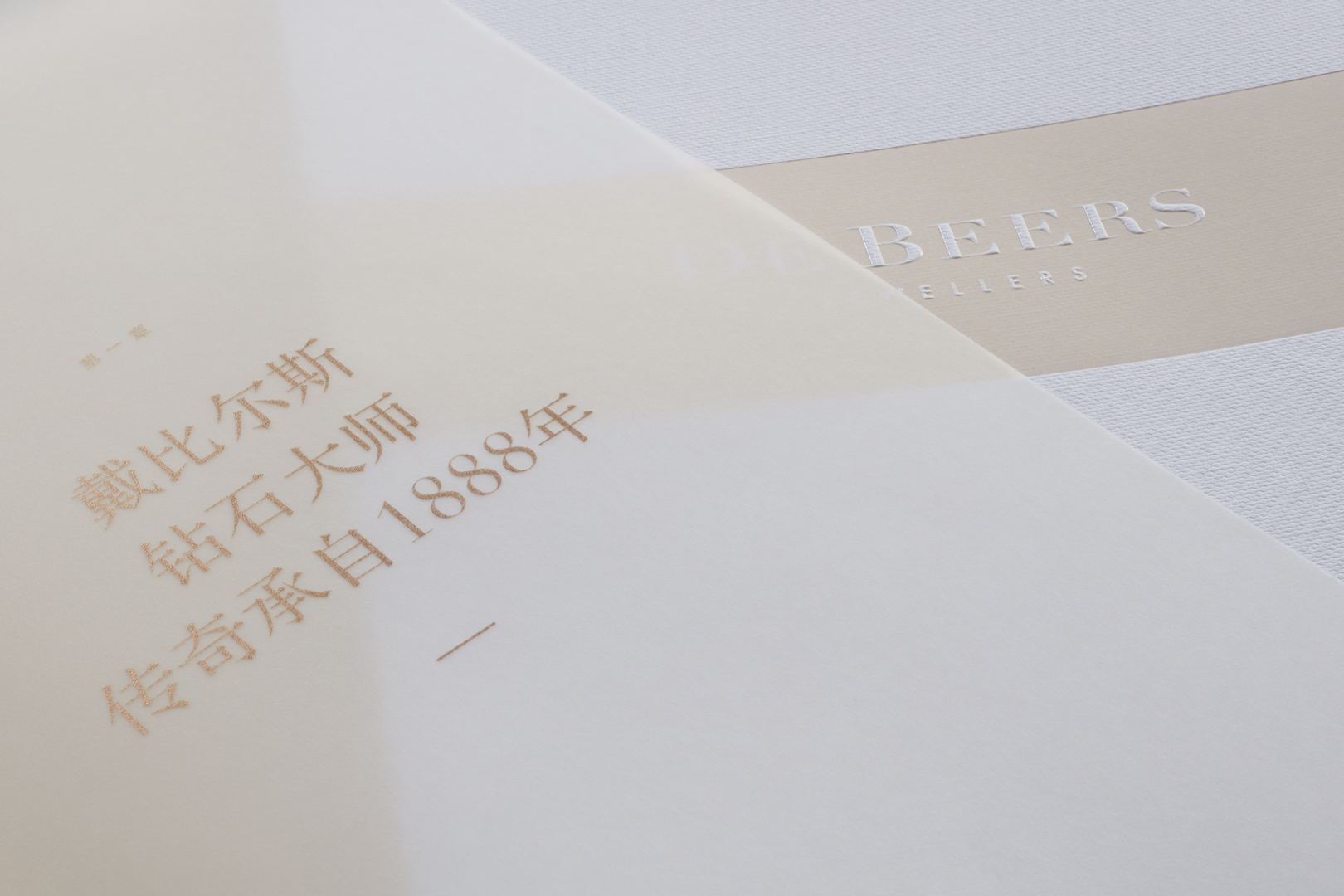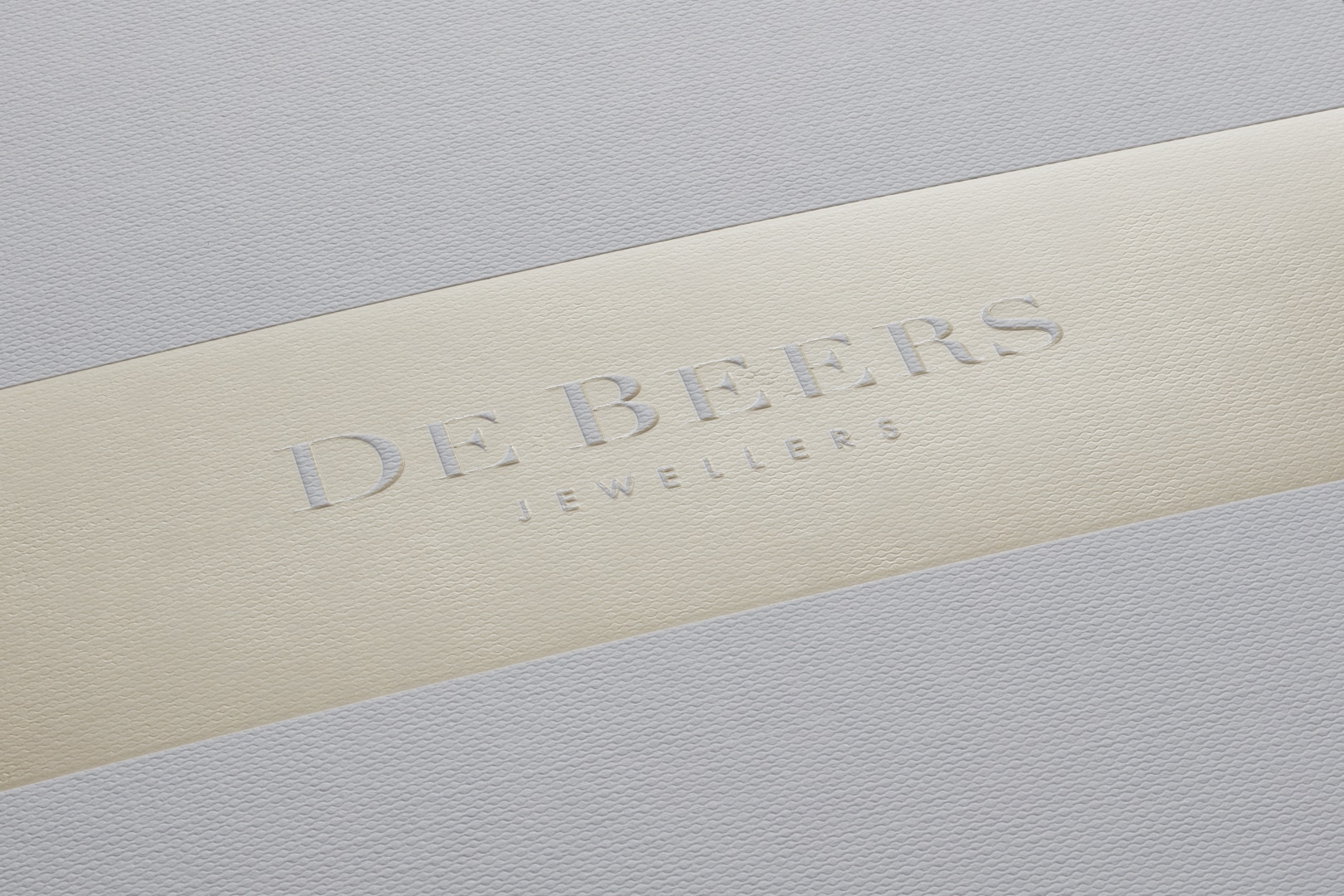 Collaborating with De Beers, the world's leading diamond company, and the exceptionally talented designer, Paul Barry, we created a catalogue for the De Beers Bridal collection of incredible detail, clarity and beauty, which ensured the jewelled treasures within could shine to their optimal potential.
As an integral part of the project's initial ideation phase, our team helped to select premium materials and explore unusual print finishes, luxury detailing and effects. Through a rigorous prototyping phase, we carried out a series of proofing tests to establish the best blend of substrates, inks, colours and finishes, with the objective of delivering printed excellence and achieving the 'wow' factor.
The final selection of some of the most beautiful, delicate materials, printed with a perfectly-balanced, custom-mixed pale pink ink, with a clear gloss foil, embossed detail and vibrant, full-colour photography, reproduced to perfection, ensured this publication went on to become the essential piece of bridal customer support material in the De Beers' global network of boutiques.
A book as flawless as a De Beers diamond and fit for a bride to be? Absolutely. That's print perfection.
Client
De Beers
Designer
PBD - Paul Barry Design
Technical Specification
Size:
A5 (portrait) 4pp Cover, 86pp Text.
Print:
Cover printed in pre mixed special pink and neutral coat.
84pp, printed 4 colour process, special pink, pantone Gold and Silk coat.
4pp printed in pantone Gold oxidising ink.

Material:
Cover, Colorplan white frost, with a buckram emboss.
84pp 170gsm Marazian Ultra.
4pp Diamant Transprint (tracing paper).
Finishing:
Cover, Gloss clear foil and emboss to register, PUR bind.