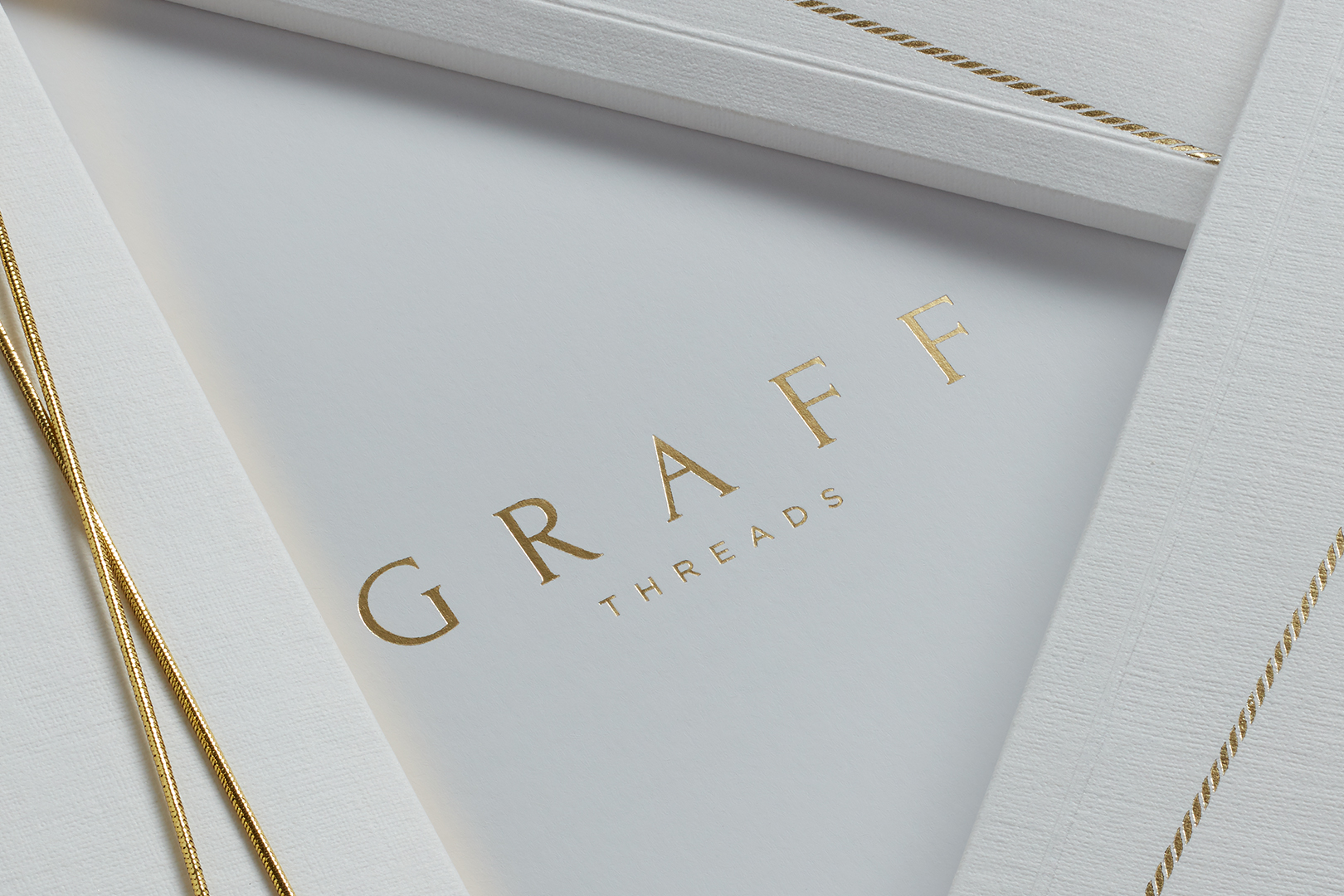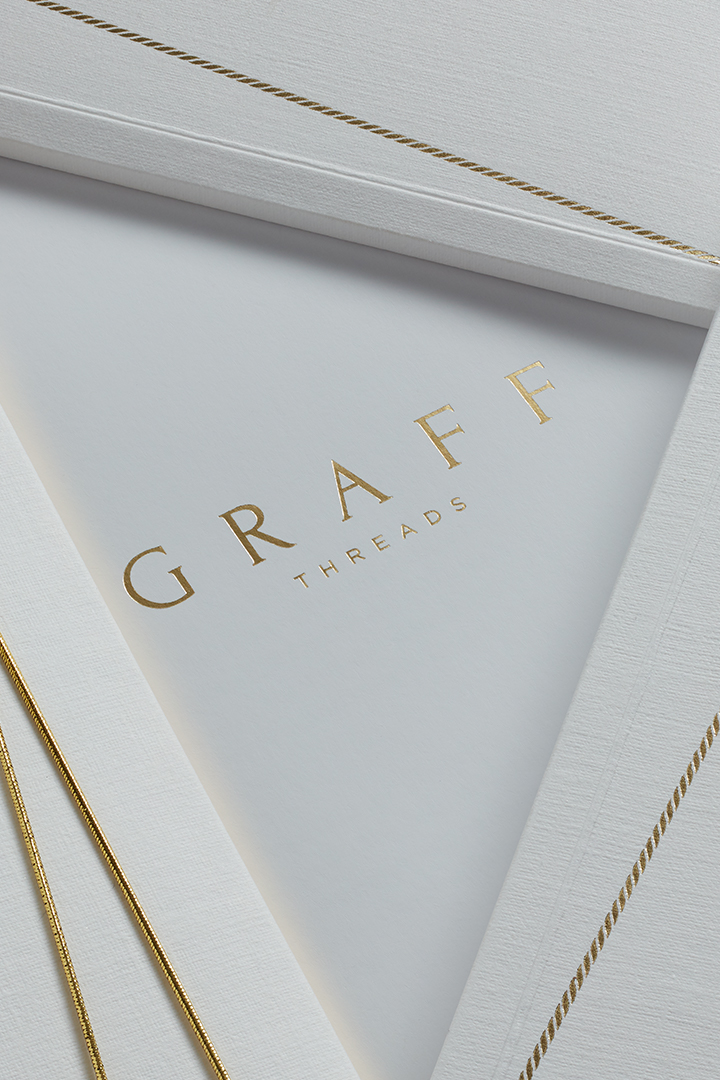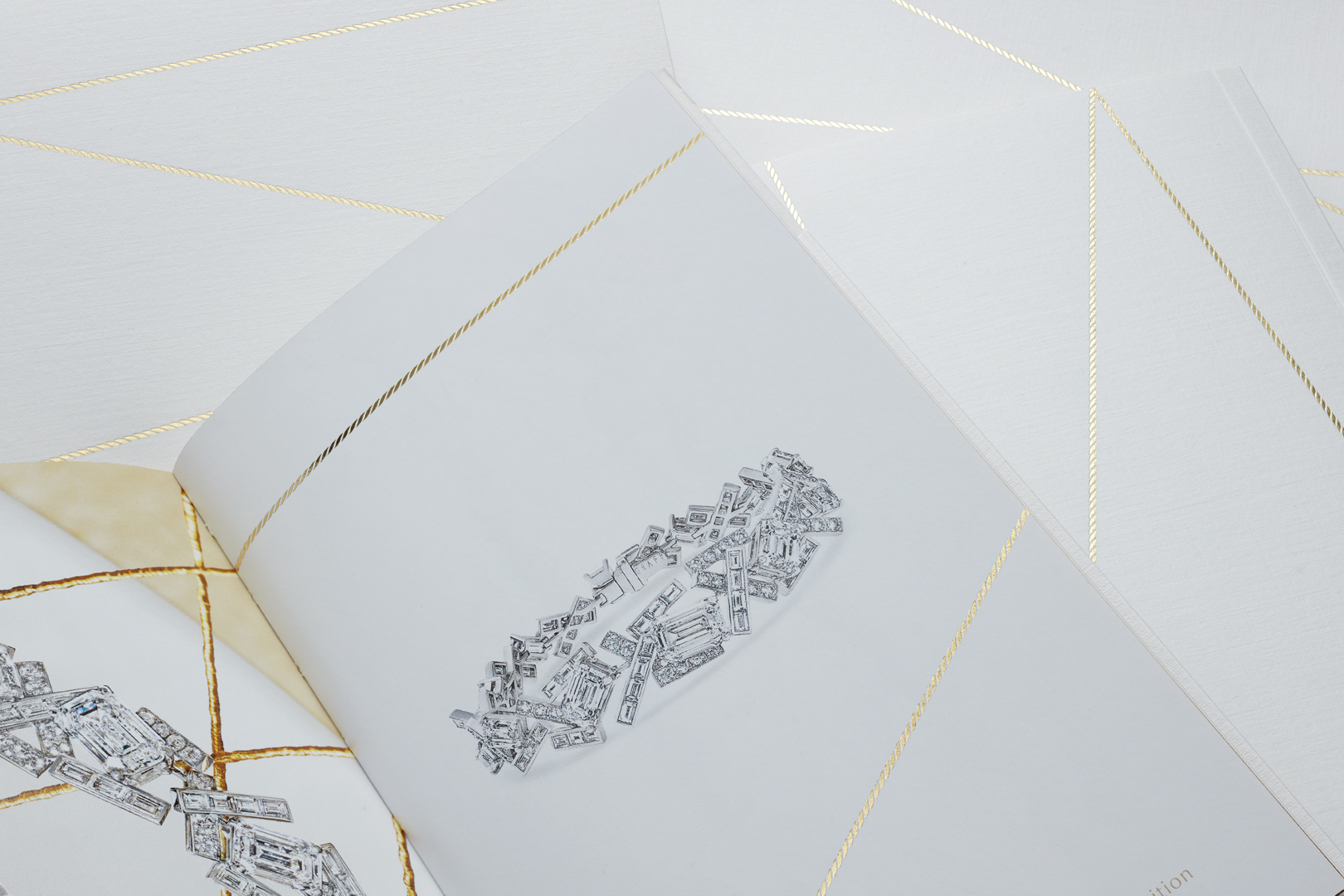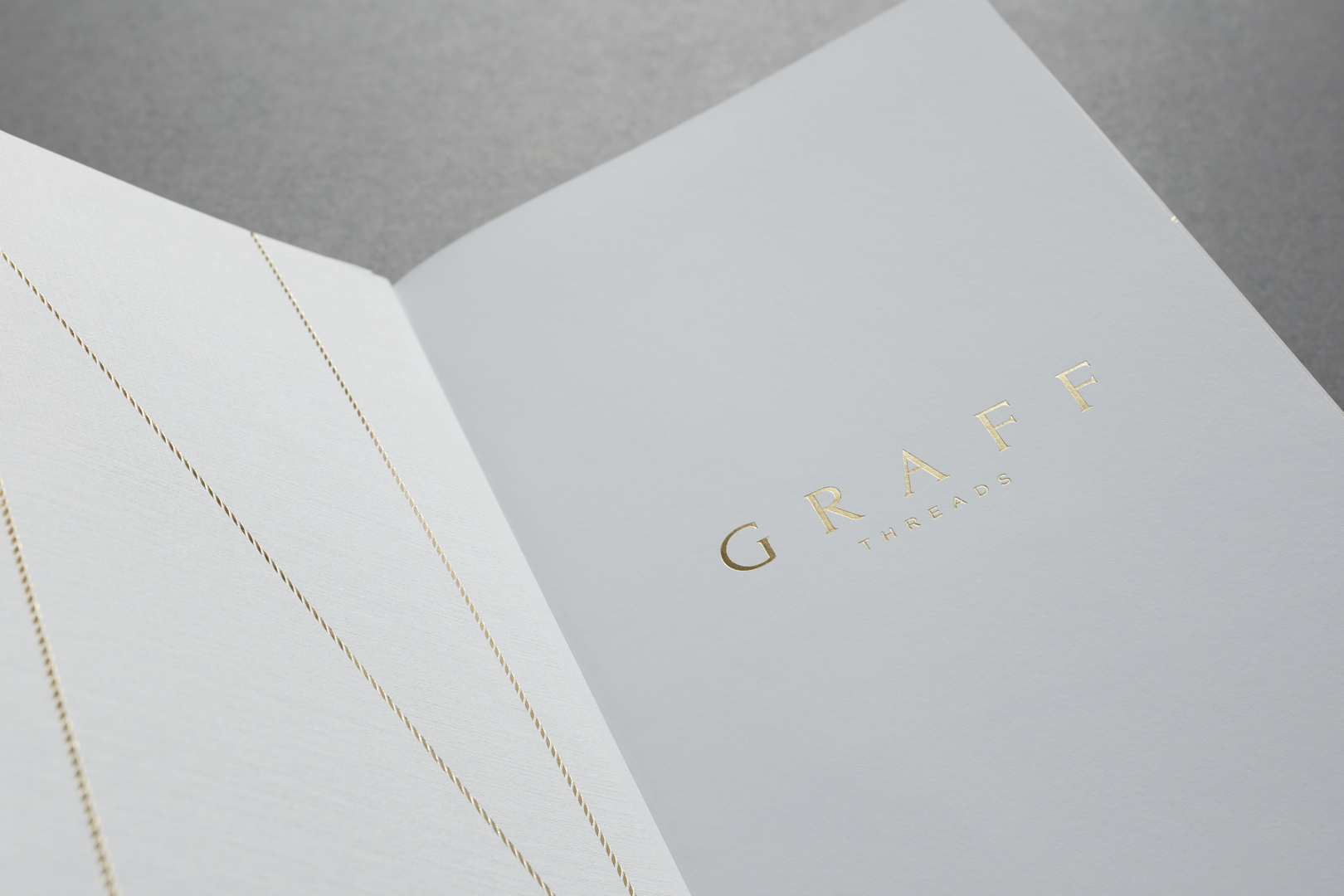 The Graff creative team are very exacting. Which is what you'd expect from one of the world's most preeminent jewellery makers. So when Creative Director, Tim Holloway, briefed us on the catalogue for the Threads collection, part of a new series that beautifully exemplifies Graff's amazing craft and skill, we knew it had to be special.
Through an incredible range of scintillating jewellery pieces, Threads captures the precious moments and memories Graff's customers share with loved ones and reflects an obsession with perfection. The catalogue had to capture this obsession, elevating each piece, and the collection as a whole, to an unparalleled level.
Working collaboratively, as an extended part of the creative co-operative, we provided Graff with consultancy, advice and guidance on the choice of materials, textures and finishes, which would elevate the Threads collection to ultimate heights.
From the embossed papers, to the use of foils, to the tensioned, hand-finished cover chord that's concealed inside the cover, this book is truly a work of art in every sense of the word. And, when you add in a series of versions created for all major international languages, exported around the world to a precise and demanding schedule, you can see why Graff's CEO, Francois Graff, was so effusive in his praise for our work.
Graff's remarkable Threads collection aims to create legacies. We're proud that our own approach to perfection means that we're part of that legacy too.
Client
Graff
Designer
Tim Holloway
Technical Specification
Size:
180x110mm (portrait). 6pp cover, 32pp text, plus a custom fitting envelope with added capacity and no window.
Print:
4-colour process plus Pantone silver ink and silk coat.
Material:
Cover; 270gsm Colorplan Pristine White with a silk-weave emboss. Text; 150gsm Marazion Ultra white. Envelope; 300gsm Munken Design Polar Crisp White Rough. Elasticated circular gold chord.
Finishing:
Cover; gold foiled and die-cut to shape with a made-up pocket and die-cut slots to locate gold chord.
Text; gold foiled throughout, folded and sewn with a gold foil gilt edge. Hand-applied gold chord to outer cover and concealed on the inside by creating a 4pp cover.
Envelope; foiled on both sides, die-cut to shape and made up with a zip-tear.